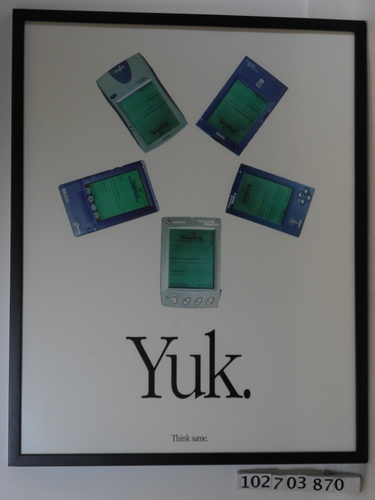 Date
ca. 2000
Publisher
Handspring
Dimensions
23 x 29 in.
Description
Color poster in black frame.

Note on the back says:
"This "Yuk!" poster was made by Handspring (check) in about 2000 as a spoof and reaction to the Apple "Yum" iMac poster. The point was that almost everyone in handheld computing was following the "Think same" rule by implementing Windows CE instead of doing innovative software."
Category
Poster
Credit
Gift of Len Shustek and Donna Dubinsky