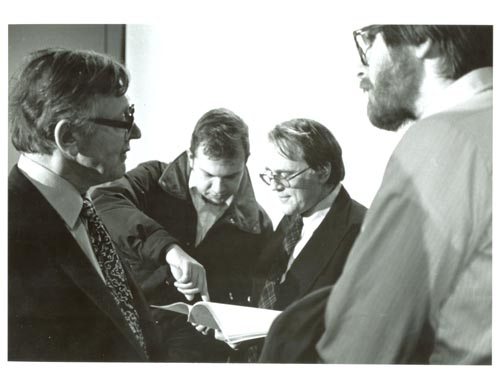 Title
Wilkinson Lecture at Digital Computer Museum
Date
1981-04-14
Publisher
Digital Computer Museum
Place of Publication
Marlboro, Mass.
Dimensions
overall: 8 in x 10 in
Description
B&W image of John Wilkinson with Gordon Bell and two other men at the Wilkinson Lecture.
Gordon is holding a manual with one of the men pointing to it.
This was the Fifth Pioneer Lecture on April 14, 1981 at the museum and was titled The Pilot Ace.
Category
Identification photograph
Credit
Courtesy of Gwen Bell