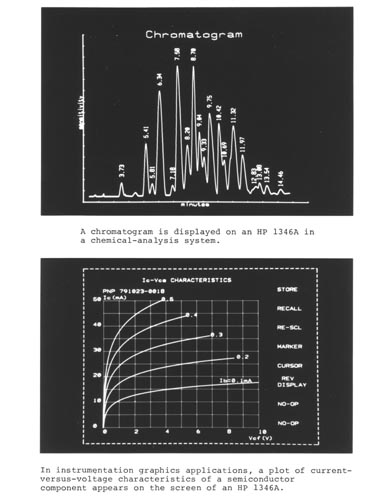 Title
HP - Applications HP1346A
Publisher
Hewlett-Packard Company (HP)
Dimensions
overall: 10 x 8
Description
Two B&W images of graphs displayed on the screen of HP 1346A.
Recto center label: " A chromatogram is displayed on an HP 1346A in a chemical-analysis system."
Recto bottom label: " In instrumentation graphics applications, a plot of current -versus-voltage characteristics of a semiconductor component appears on the screen of an HP 1346A.
Category
Identification photograph; Publicity photograph
Credit
Courtesy of Gwen Bell