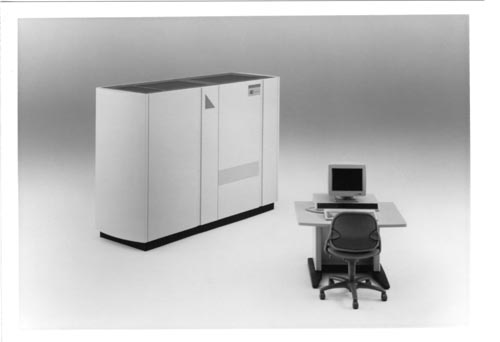 Title
Hitachi HDS GX 6115 Mainframe Computer System
Publisher
Hitachi Data Systems
Dimensions
overall: 5 in x 7 in
Description
B&W image of Hitachi HDS GX(tm) 6115 Mainframe Computer System. Has table with display and keyboard in foreground with
computer frame behind.
Verso paper label: " Pictured is an Hitachi Data Systems HDS GX(tm) 6115, one of Hitachi Data systems' newest general-purpose mainframe computer systems.These mainframes are used by a wide variety of business and government users for enterprise-wide computing requirements."
Category
Identification photograph
Credit
Courtesy of Gwen Bell