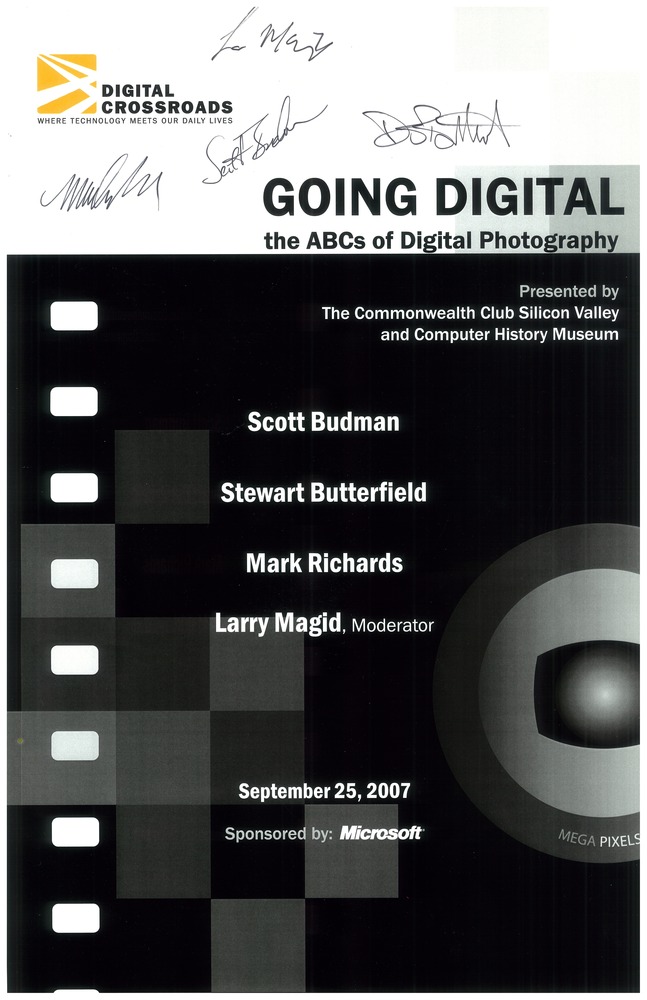 Title
Going digital: the ABCs of digital photography
Publisher
Computer History Museum
Dimensions
overall: 17 in x 11 in
Description
Poster for Computer History Museum forum "Going Digital: the ABCs of Digital Photography," a joint presentation of the Commonwealth Club Silicon Valley and the Computer History Museum, held on September 25, 2007. Panelists Scott Budman, Stewart Butterfield, Mark Richards, and moderator Larry Magid signed the poster.
Background of main portion of poster is black with white shapes meant to evoke the perforations of a section of film on the left, and a depiction of a digital camera lens on the right.
Forum is part of the "Digital Crossroads: Where Technology Meets our Daily Lives" series sponsored by Microsoft.
Category
Poster