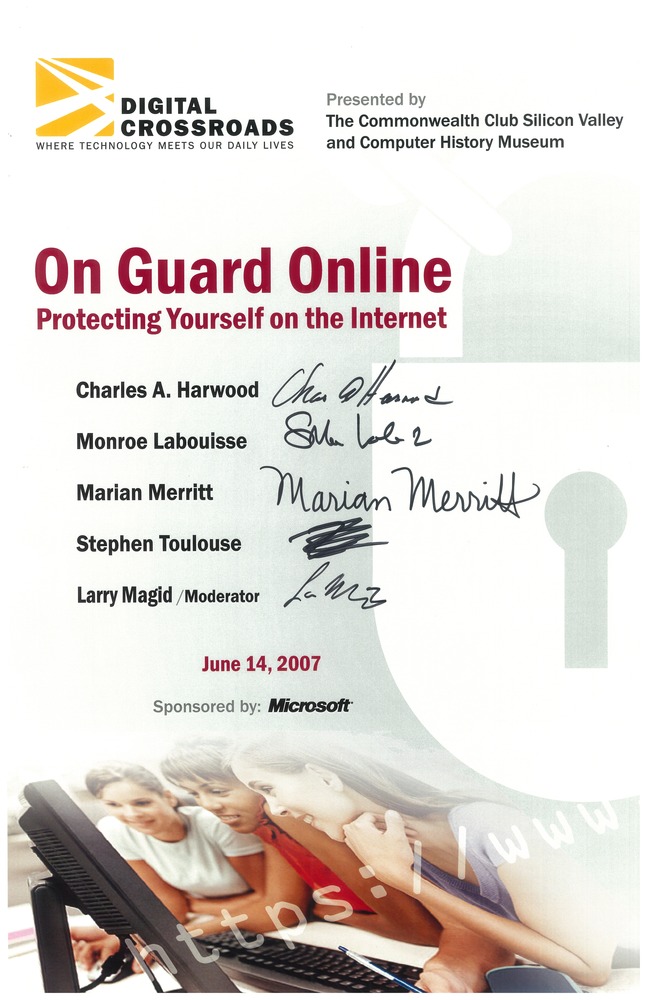 Title
On guard online: Protecting yourself on the Internet
Publisher
Computer History Museum
Dimensions
overall: 17 in x 11 in
Description
Poster for forum presented by the Computer History Museum and the Commonwealth Club Silicon Valley. "On Guard Online: Protecting Yourself on the Internet", with Charles A. Harwood, Monroe Labouisse, Marian Merritt, Stephen Toulouse, and Larry Magid/Moderator, held June 14, 2007. Forum was part of the "Digital Crossroads: Where Technology Meets our Daily Lives" series sponsored by Microsoft.
Gray and white background illustration of a padlock and chain, with the beginning of a url across the bottom of the poster, and a color photographic image of three women seated at a computer monitor.
Signed by the forum participants.
Category
Poster