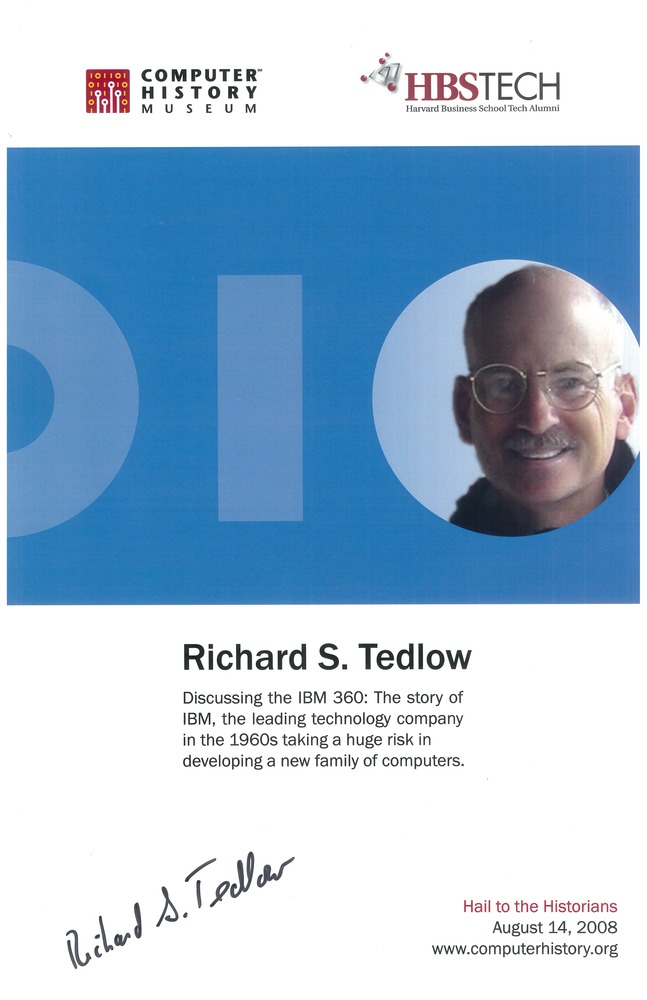 Title
Richard S. Tedlow, Harvard Business School Professor and Historian, Leads the IBM 360 HBS Case
Publisher
Computer History Museum
Dimensions
overall: 17 in x 11 in
Description
Poster for CHM lecture with Richard S. Tedlow, held on August 14, 2008. Lecture is part of the "Hail to the Historians" series.
From poster, "Discussing the IBM 360: The story of IBM, the leading technology company in the 1960s taking a huge risk in developing a new family of computers."
Poster has a white background with a wide blue strip near the top, with a paler blue "0" and "1" and an inset circular image of Richard Tedlow. Signed by Tedlow.
Category
Poster
Collection Title
CHM Lecture Collection