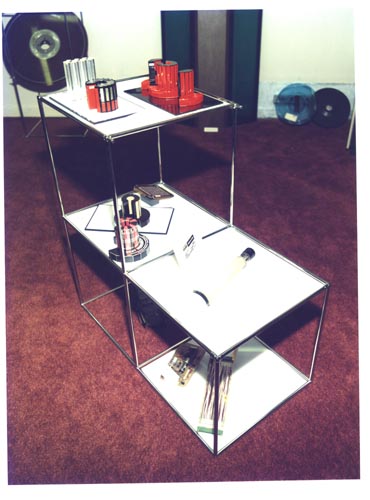 Title
LLNL Computer Museum -- NCC exhibits
Date
1984 ca.
Publisher
Lawrence Livermore National Laboratory
Place of Publication
Livermore, CA, US
Dimensions
overall: 11 in x 8 1/2 in
Description
Color image of a Lawrence Livermore National Laboratory exhibit at the 1984 National Computer Conference. This is a stand alone display with four shelves. The left top one has three miniature Cray system mockups. The one beneath has two mockups with a core memory plane. THC right top shelf has a Williams tube. The bottom shelf has two system artifacts. on the rear wall are large disk platters.
Category
Photograph