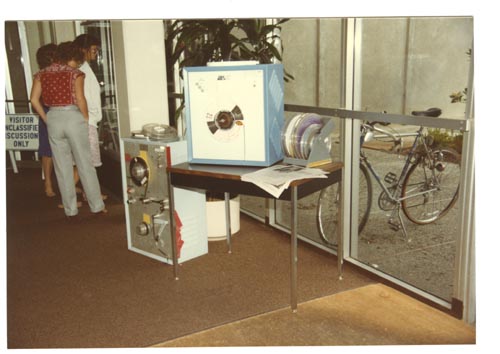 Title
LLNL Computer Museum -- Family Days - Lobby
Date
1985 ca.
Publisher
Lawrence Livermore National Laboratory
Place of Publication
Livermore, CA, US
Dimensions
overall: 3 1/2 in x 5 in
Description
Color image from LLNL Computer Museum Family Days, 1985. Bldg. 113 Lobby. Shows a Magnetic tape drive display with a reel to reel cabinet mounted drive a table with tape reels in holder. To the left are some visitors with a sign : "Visitor Unclassified Discussion only". To the left is a window area with a bicycle parked outside.
Category
Photograph