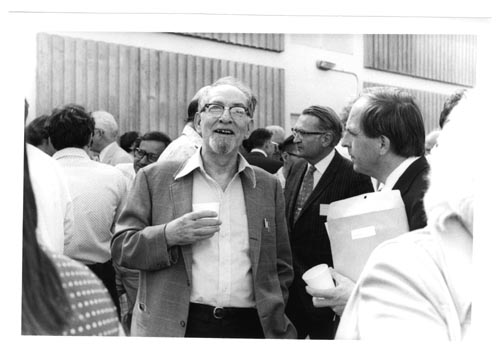 Title
Eckert-Mauchly Computer Company - John Mauchly
Date
1976 ca.
Dimensions
overall: 5 in x 7 in
Description
B&W Image of John Mauchly at a coffee break. He is in center of a large group of people. He is facing the camera with a man to his right
seemingly in conversation with him .

Verso: light pencil: " John Mauchly at Los Alamos History Conf. 1976"
Category
Photograph
Credit
Courtesy of Gwen Bell