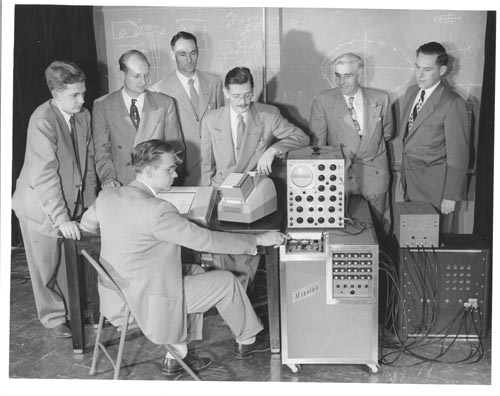 Title
MADDIDA customer demonstration
Date
1952 ca.
Publisher
Northrop Aircraft, Inc.
Place of Publication
Hawthorne, CA, US
Dimensions
overall: 8 in x 10 in
Copyright Holder
Northrop Aircraft, Inc.
Description
B&W image of a MADDIDA customer demonstration. Robert Beck is seated in front of desk with MADDIDA to his right. Next are two interconnection cabinets. On top of MADDIDA is an oscilloscope and on the desk is a plotter and Clary printer. Glen Hagen (head of computer group) is on the far right.
Category
Photograph
Subject
Digital