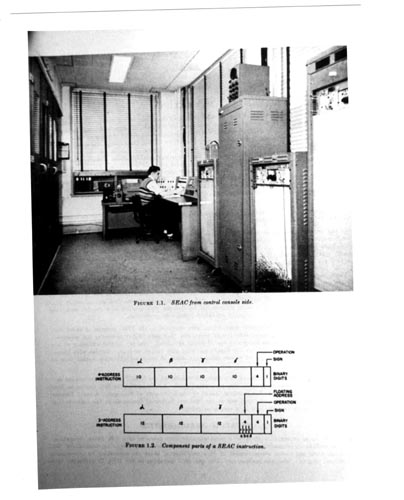 Dimensions
overall: 7 in x 5 in
Description
Black and white. SEAC Computing room at the National Bureau of Standards. This is a book page.
Figure 1.1 SEAC from control console side. Figure 1.2 Component parts of a SEAC instruction .
SEAC was the first computer to use all-diode logic. Diodes are much more reliable than vacuum tubes. It was also the first stored program computer to be completed in the U.S. Standards Eastern Automatic Computer.
Category
Photograph
Credit
Courtesy of Gwen Bell