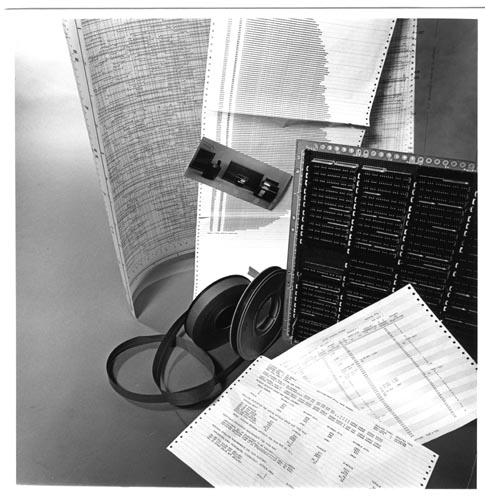 Title
RCA Spectra 70 "From-To" printed wiring design exhibit
Description
B&W image of an exhibit showing various parts of the Spectra 70 "From-To'" printed wiring design system. Included are printouts, magnetic tape,
printed circuit board design sheet and picture of the RCA 301 system.
Verso rubber stamp: " Harry Gehlert Photograpy for Business and Industry 1123 Western Savings Fund Bldg. Philadelphia, PA. 19107
Area Code 215 735-1186, 242-3241"
Photographer
Gehlert, Harry
Place of Publication
Philadelphia, PA
Dimensions
overall: 8 in x 8 in
Category
Photograph
Credit
Courtesy of Gwen Bell