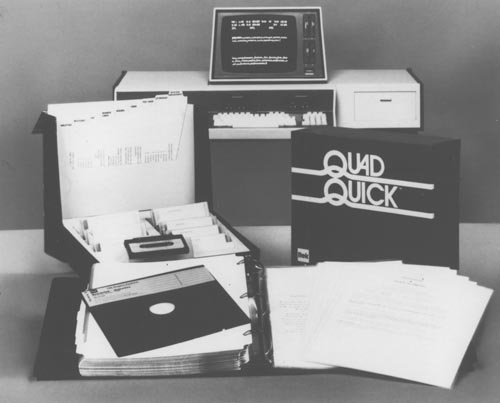 Title
Itek Quadritek Photo Typesetting System
Description
B&W image of Quad Quick software documentation. In foreground is an 8-inch floppy disk laying on tope of loose leaf folder. Behind is
a box of cassette tapes. In the background is the Auadritek typesetting computer system.
"TheQuadritek photo typesetting system was an early solution to "affordable" typesetting. Built by the Itek corporation, the machine was marketed to small businesses, educational institutions and other organizations who needed to do in-house publishing."
Dimensions
overall: 7 1/2 in x 9 1/2 in
Category
Photograph
Credit
Courtesy of Gwen Bell