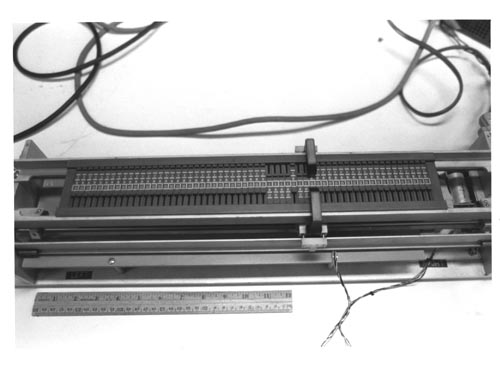 Title
Turing Machine Input Section - Side View
Dimensions
overall: 8 in x 10 in
Description
B&W image of a Turning Machine physical implementation. Input o's or 1's are set up on by sliders in a rectangular tray (representing Turing's tape).
An electrical motor moves a sensor along the sliders and the status of the Slider is sent to a controler which determines the next action.
A ruler for scale is in front.
Category
Photograph
Credit
Courtesy of Gwen Bell