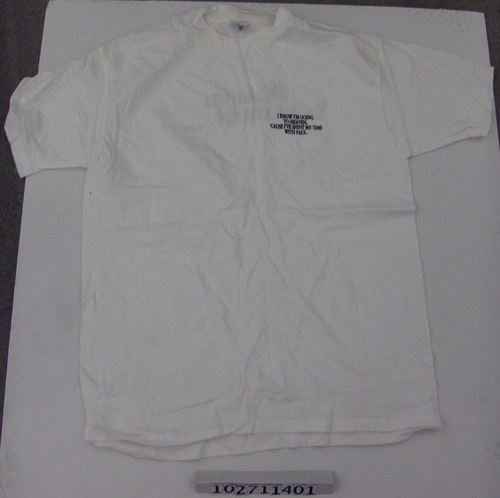 Manufacturer
Apple Computer, Inc.
Place Manufactured
U.S.
Dimensions
overall: 1/4 in x 33 in x 25 in
Description
The front of the shirt reads "I KNOW I'M GOING TO HEAVEN, 'CAUSE I'VE SPENT MY TIME WITH PAUL." The back of the shirt reads "We'll miss you, You've been a real _______. (please print clearly)".
Category
Ephemera/clothing