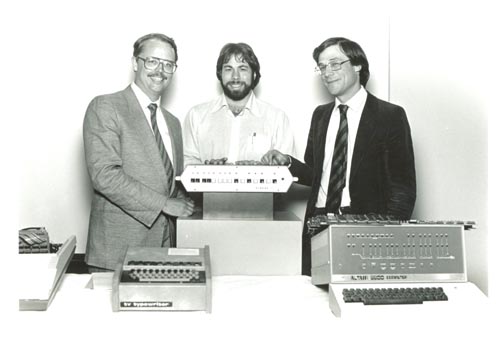 Date
1986 ca.
Dimensions
8 x 10 in.
Description
B&W aimage of Dave Bunnell, Steve Wozniak, Okliver Strimpel with the Kenbak-1, ""1st PC in the World"
The computer museum PC Contest, April '86"
Also in the image a tv typewriter and ALTAIR computer.

Verso: typed adhesive label reads: This photograph may not be reproduced without written permission of the Photographic Archives of The Computer Museum, Boston, MA. Also written in pencil on label is "KENBAK I"
Category
Identification photograph
Credit
Courtesy of Gwen Bell