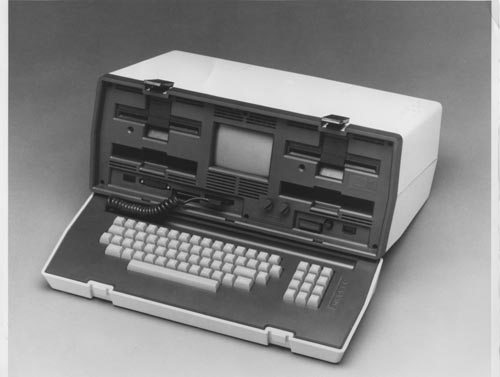 Publisher
The Computer Museum
Dimensions
overall: 8 x 10
Description
B&W image of the Osborne 1.
Verso: Paper label:" Single-use Reproduction Rights Granted (c) The Computer Muceum"
Red striped paper label:" Osborne 1 Computer"
Metadata attachec: " The Computer Museum 300 Congress Street Boston, MA 02210 (617) 426-2800"
The 24 pound Osborne 1 introduced in 1981 was advertised as the first "portable" computer. The Osborne 1's keyboard folds over the face of the computer and bercomes its own carrying case. Osborne's initial succees can be atrtributed to the extensive software that came with the purchase price."
Category
Identification photograph
Series Title
Virtual Visible Storage images
Credit
Courtesy of Gwen Bell