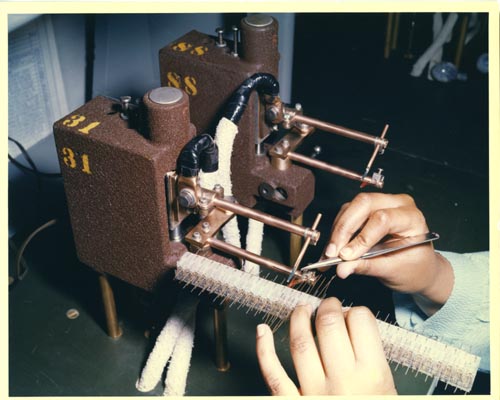 Title
Ratheon - Polaris Guidance Computer
Date
1961 ca.
Dimensions
overall: 8 in x 10 in
Description
Color image of a Raytheon logic block for the Polaris Guidance Computer it is mounted on a welding jig with a pair of hands using tweezers.
Verso: large black stamp: "Not Released for Publication"
Small black stame: " Neg No. Cn-830(709-323) Raytheon Co. Missile Systems Division Bedford,. Mass."
Black stamp: "Unclassified"
Category
Photograph
Credit
Courtesy of Gwen Bell