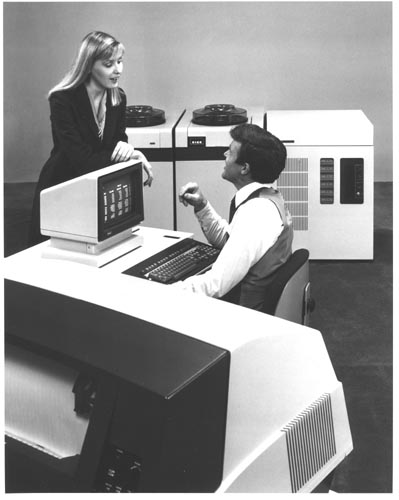 Title
Stratus Computer System
Publisher
Stratus Computer, Inc.
Place of Publication
Marlboro, MA, US
Dimensions
overall: 8 x 10
Description
B&W image of a man sitting at the console of a Stratus system. In the foreground is a partial view of a printer. In the background are two disk drives with disk packs on top and a control cabinet. A woman is standing behind the console displan talking to the operator.
Category
Identification photograph
Credit
Courtesy of Gwen Bell