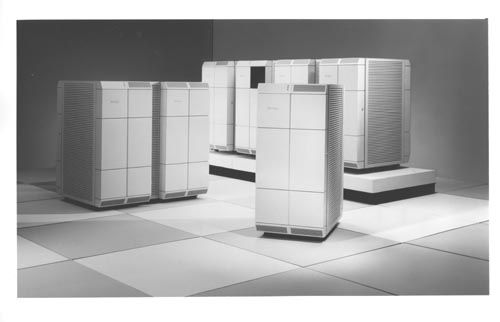 Title
Stratus XA/R Series Computer System
Description
B&W image of Stratus Continuous Processing (R) XA/R(TM)series which extgends from the single-cabinet Model 5 at the low-end through the dual-cabinet, midrange Model 45 and up to the four-cabinet, six-processor symmetric multiprocessing Model 330 at the high-end.
Verso: attached metadata: "Color transparency available upon request. For more information, call Paul LaBelle at Stratus Computer:
(508) 460-2068."
Date
1992-07-13
Publisher
Stratus Computer, Inc.
Place of Publication
Marlboro, Mass
Dimensions
overall: 8 x 10
Category
Identification photograph
Credit
Courtesy of Gwen Bell