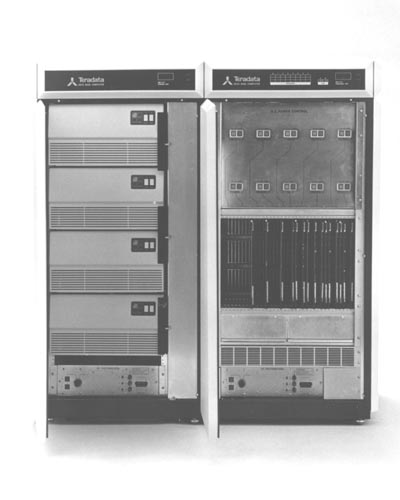 Title
Teradata - DBC/1012
Dimensions
overall: 10 in x 8 in
Description
B&W image of TeradataDBC/1012 Data Base Computer.
Verso attached metadata: "Harnessing the power of over 1,000 microprocessors operating in parallel at conservatively one-third the cost of a general purpose mainframe computer approach, Teredat'a new DBC/1012 is now aavailable.
Contact: Dave Clements/Teradata (213) 827-8777 Pattie Adams/B urson-Marsteller (408) 980-9250"
(408) 980-9250"
Category
Identification photograph
Credit
Courtesy of Gwen Bell