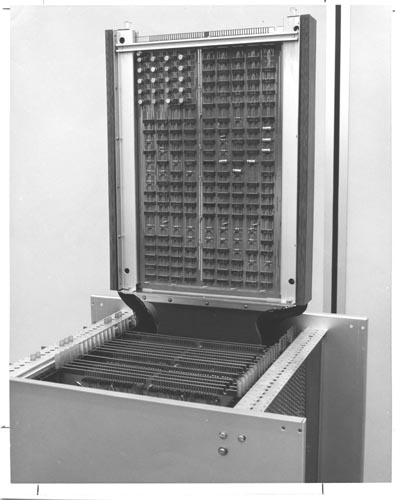 Title
SYMBOL Board Extender
Date
1968-11-21
Dimensions
overall: 10 in x 8 in
Description
B&W image of SYMBOL mother board extender system
Verso attached metadata: "This picture shows a board extender developed to allow the logic boards to be brought up to where scope probes could be used for diagnosis. The chassis shown is the diagnostic section of SYMBOL."

Verso pencil: "Gift of Rex Rice"

Verso black stamp: " Fairchild - R&D Nov 21 1968 Photo Lab"
Category
Identification photograph
Credit
Courtesy of Gwen Bell