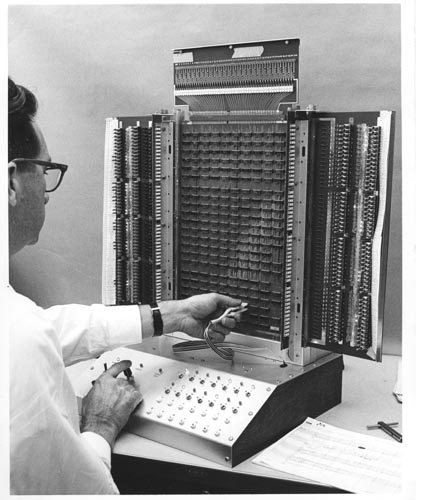 Title
SYMBOL Test Fixture
Dimensions
overall: 10 in x 8 in
Description
B&W image of SYMBOL test fixture with a man operating the fixture.
Verso attached metadata: "This picture shows the test fixture designed for debugging the SYMBOL printed wireing boards. The wings at the sides are switches used to set inputs. The card at the top has lights to show conditions of test latches in the card."

Verso pencil: "Gift of Rex Rice"

Verso black stamp: " Fairchild - R&D Nov 21 1968 Photo Lab"
Category
Identification photograph
Credit
Courtesy of Gwen Bell