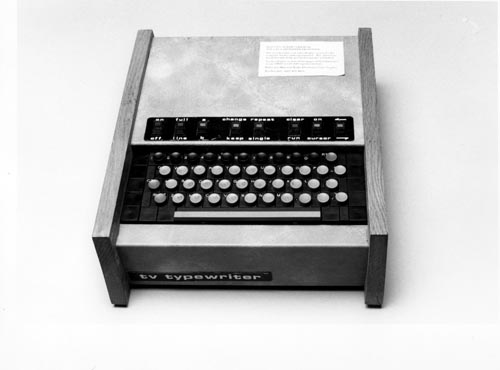 Title
Don Lancaster's TV Typewriter
Description
B&W image of Don Lancaster's TV Typewriter. Label of back of cover: "TVT 1 TV Typewriter Prototype
The very first low cost video display system for the computer hacker and experimenter. The "precursor"
breakthrough of the personal computer revolution.
A video display system of two pages of 512 characters using NMOS serial shift register memory.
Reference material Radio electronics September 73 p 43.
Further info (602) 428 -4073"
Category
Identification photograph
Credit
Courtesy of Gwen Bell