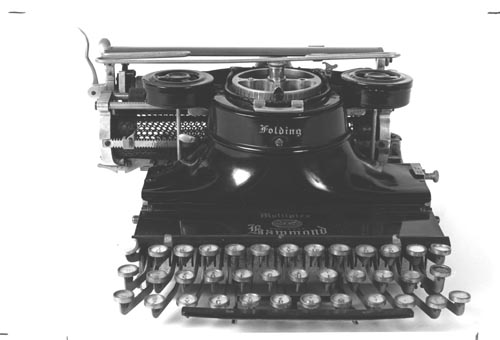 Title
Early Typewriter - Hammond
Description
B&W image of an early typewriter produced by Hammond.
It has a QWERTY keyboard with numerals on both sides of the letters.
It has a type wheel.
Verso white paper sticker: " This photograph may not be reproduced without written permission of the Photographic Archives of The COmputer Museum, Boston, MA."
Category
Identification photograph
Credit
Courtesy of Gwen Bell