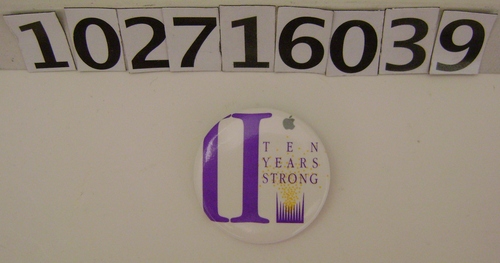 Date
1987 ca.
Manufacturer
Apple Computer, Inc.
Dimensions
overall: 1/8 in x 1 3/4 in x 1 3/4 in
Description
A "II" in large, purple Roman numerals is on the left side of the button. On the right is a small grey Apple logo and the purple text "Ten Years Strong." A graphic below depicts yellow circles rising up from purple columns.
Category
Ephemera/badge / button
Credit
Gift of Brian Kromrey