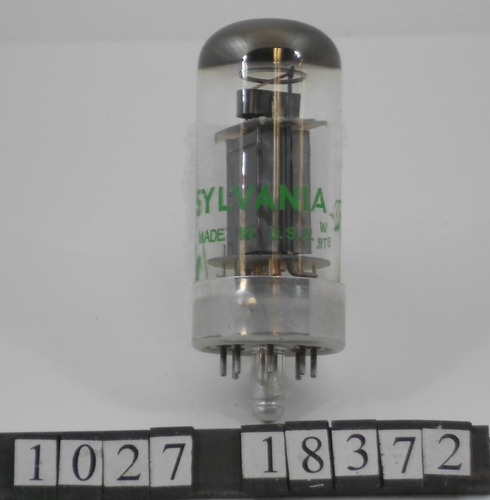 Title
Vacuum tube type 7AK7
Date
1948 ca.
Manufacturer
Sylvania Electric Products, Inc.
Place Manufactured
USA
Dimensions
overall: 1 1/8 in x 1 1/8 in x 3 in
Description
Object consists of an eight pin vacuum tube with a locking base and it's carton. Carton has become unfastoned at glue seam and top surface is dirty.
Category
Component/vacuum tube