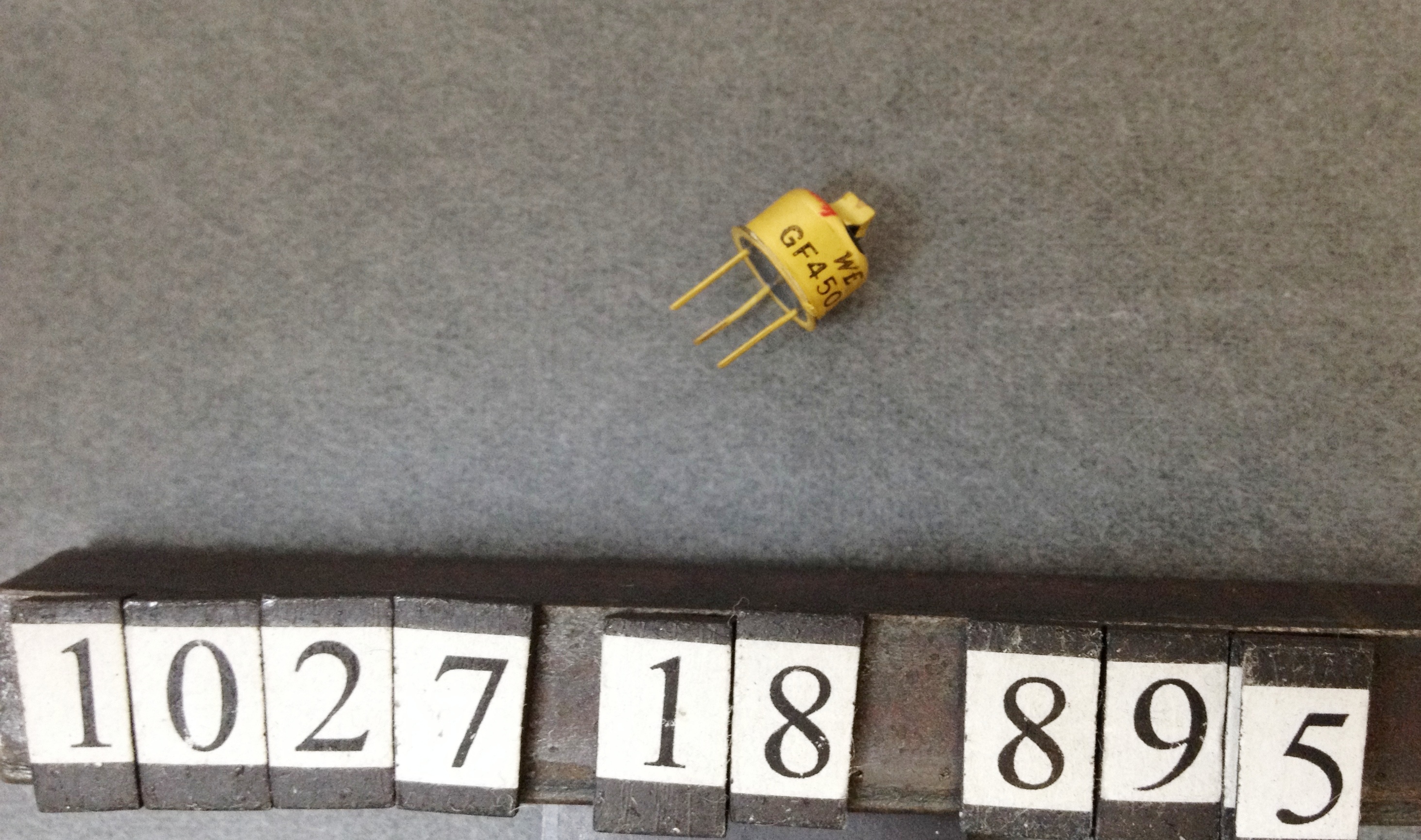 Date
Circa 1950s/1960s
Manufacturer
Western Electric Company
Identifying Numbers
Model number
GF45011
Other number
934
On the side of the transistor.
Dimensions
overall: 5/8 in x 1/4 in x 1/4 in
Description
Included is a description card from the Transistor Museum that says, "
Device ID: WE GF45011 transistor
Type: Germanium PNP diffused junction
Case Color/Style: Gold or black pinch-top
Vintage/Date Code: 1950s/1960s
Use: VHF amplifier/oscillator//driver
Notes: Historic device. Selected for use as solar powered xmitter in Vanguard 1 satellite."
Category
Component/Semiconductor/transistor
Collection Title
The Jack Ward Transistor Museum Collection
Credit
Gift of Jack Ward