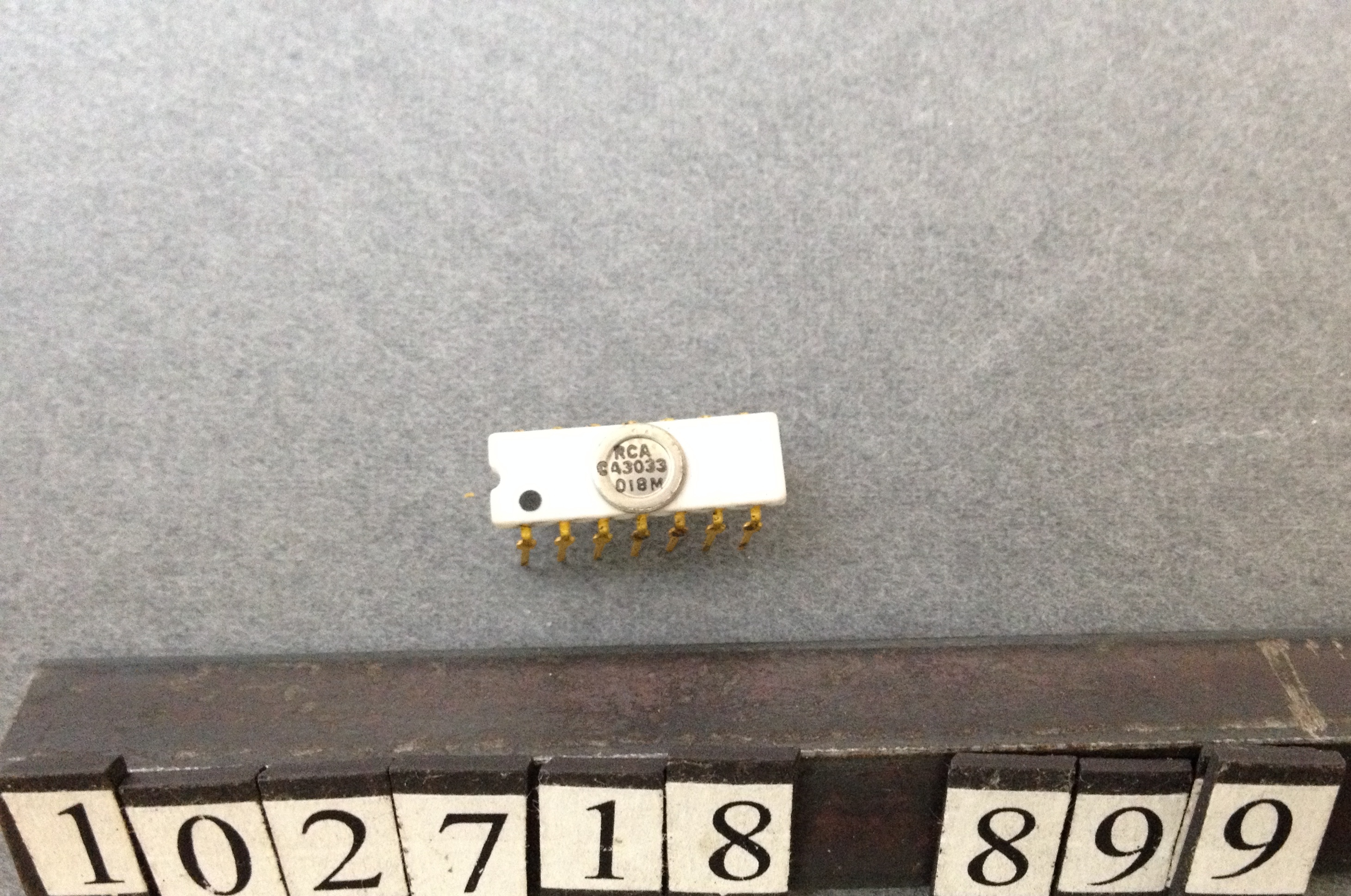 Title
CD/CA 4000 series integrated circuit
Date
Circa 1960s and 1970s
Manufacturer
Radio Corporation of America (RCA)
Identifying Numbers
Model number
CA3033
Other number
018M
On the top of the object.
Dimensions
overall: 1/4 in x 3/4 in x 1/4 in
Description
Included is a description card from the Transistor Museum that says, "
Device ID: RCA CD/CA 4000 series ICs
Type: CMOS digital (CD) and analog (CA)
Case Color/Style: White ceramic 14 pin DIP
Vintage/Date Code: 1960s/1970s
Use: Low power/rad hard general purpose
Notes: One of the 1st IC types available. Developed by RCA in the mid 1960s."
Category
Component/Semiconductor/IC
Collection Title
The Jack Ward Transistor Museum Collection
Credit
Gift of Jack Ward