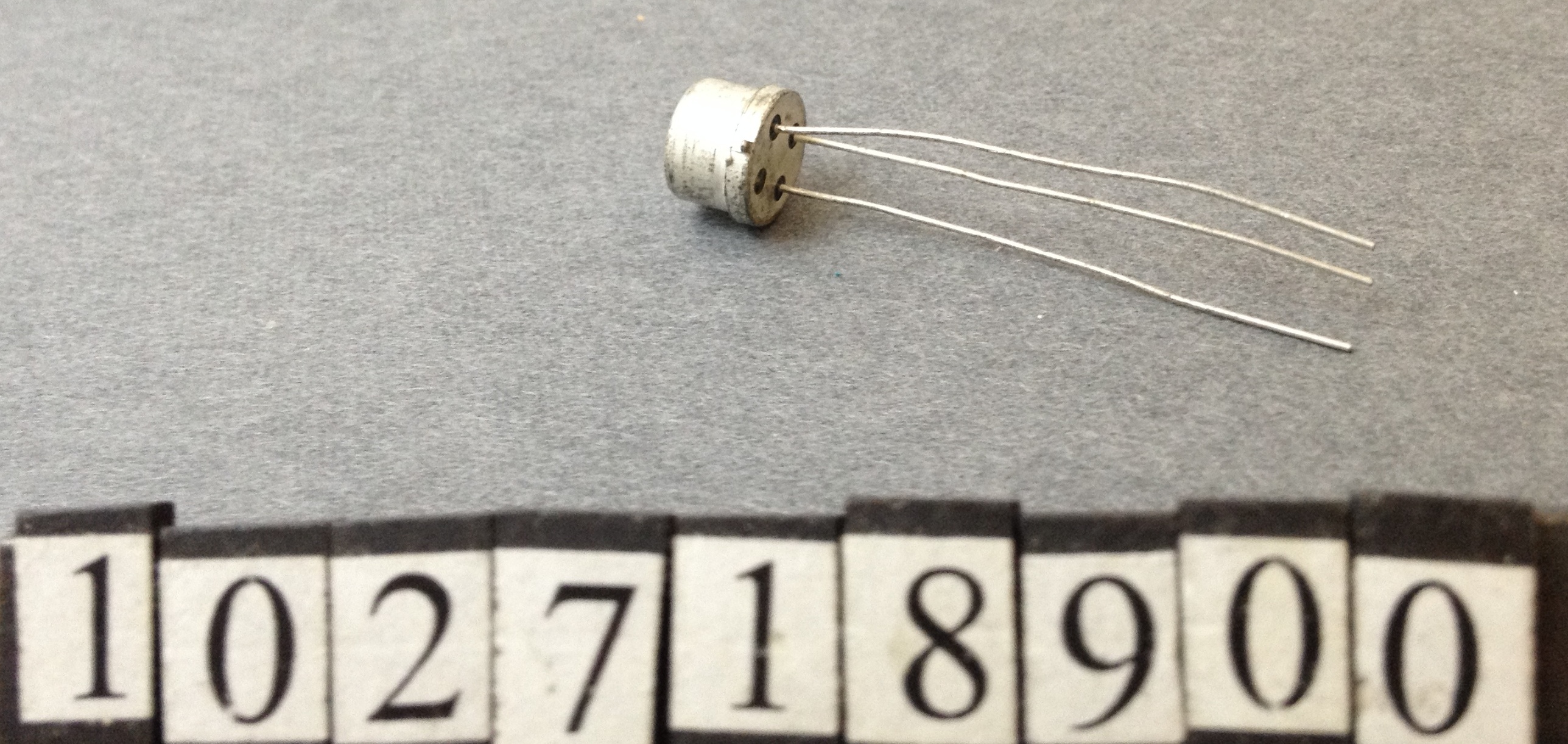 Date
Circa 1950s/1960s
Manufacturer
Radio Corporation of America (RCA)
Identifying Numbers
Model number
USAFCRC2N404M
Other number
202G
On the top of the object.
Other number
RCA 2H
On the top of the object.
Dimensions
overall: 1 3/4 in x 3/8 in x 3/8 in
Description
Included is a description card from the Transistor Museum that says, "
Device ID: RCA 2N404 transistor
Type: Germanium PNP alloy junction
Case Color/Style: Silver metal TO-5
Vintage/Date Code: 1950s/1960s
Use: Computers/general purpose
Notes: Developed at RCA in 1957 for use in digital computers. Very successful device."
Category
Component/Semiconductor/transistor
Collection Title
The Jack Ward Transistor Museum Collection
Credit
Gift of Jack Ward