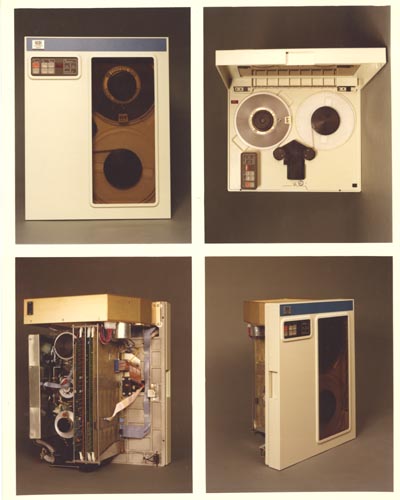 Title
CDC - James Preston Collection - OEM Dual Disk Drives
Description
Color image of a CDC OEM magnetic tape drive. Has four views, top left - finished drive; top right - drive on side with cover raised to show
tape reels and read station; bottom left - rear view tith cover removed to show electronics and drive motors; bottom right side view with cover removed.
Verso ink: "Magnetic Peripherals Inc. Tape drive O.E.M."
Dimensions
overall: 10 in x 8 in
Category
Identification photograph
Credit
Courtesy of Gwen Bell