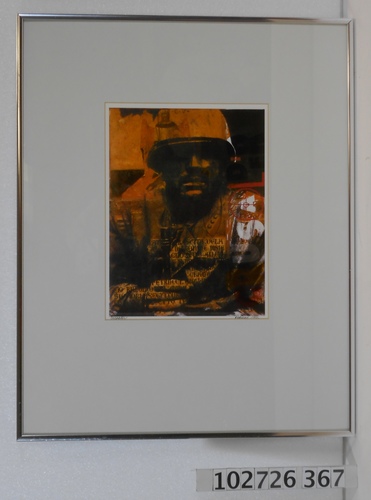 Date
1992
Photographer
Krause, Dorothy Simpson
Dimensions
16 x 20 in.
Description
Framed and mounted digital collage.
A label on the back says, "Digital collage produced while Artist in Residence at the Kodak Center for Creative Imaging." It also has the number 21 written on the label in pencil.
The frame measures 16 x 20 inches, while the actual image is 9 x 9 inches.
Category
Other