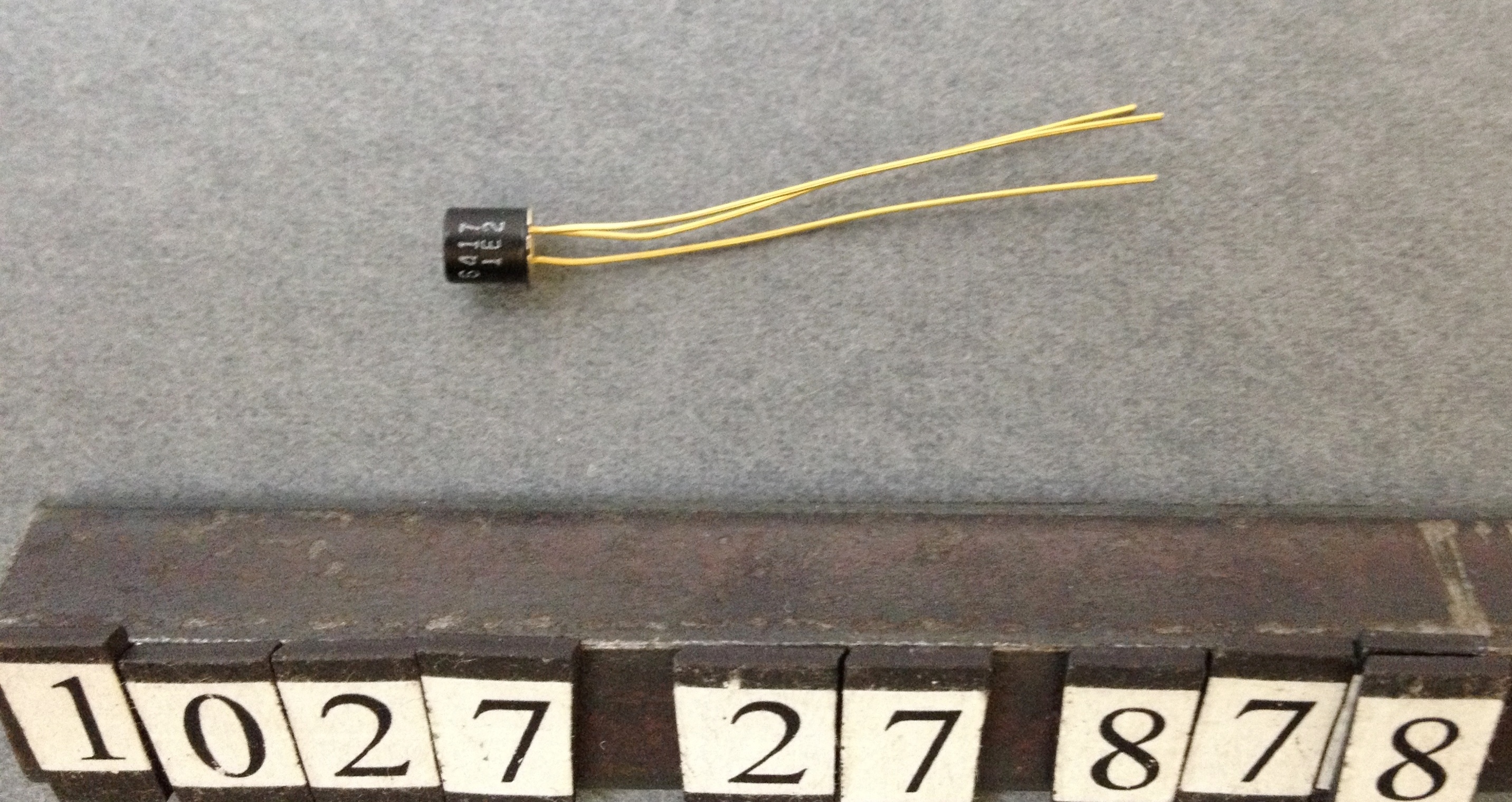 Date
Circa early 1960s
Manufacturer
Philco Corporation
Identifying Numbers
Model number
2N861
Other number
1E2
On the side of the object.
Other number
6417
On the side of the object.
Dimensions
overall: 1 3/4 in x 1/8 in x 1/8 in
Description
Included is a description card from the Transistor Museum that says, "
Device ID: Philco 2N860/861/862 transistor
Type: Silicon PNP precision alloy
Case Color/Style: Black metal TO-18
Vintage/Date Code: Early 1960S
Use: High gain amplifier and switching
Notes: Historically interesting silicon alloy technology. Soon obsoleted by planar types."
Category
Component/Semiconductor/transistor
Collection Title
The Jack Ward Transistor Museum Collection
Credit
Gift of Jack Ward