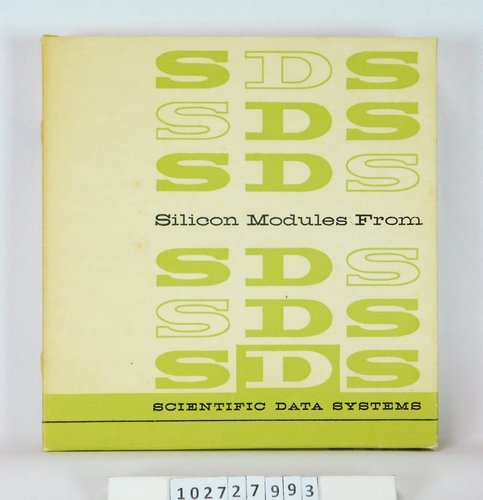 Title
Box for SK55 priority interrupt module
Description
This square box serves as packaging for the linked module. The box is white with green and black print. The text on the front and back reads "Silicon Modules From SDS Scientific Data Systems." The text on the top and bottom edges reads "1649 SEVENTEENTH STREET SANTA MONICA, CALIFORNIA PHONE UPTON 0-5471."
Date
1962 ca.
Manufacturer
Scientific Data Systems (SDS)
Place Manufactured
Santa Monica, Calif.
Dimensions
overall: 3/4 in x 6 in x 6 in
Category
Miscellaneous/packaging
Credit
Gift of Rudolf F. Wrobel