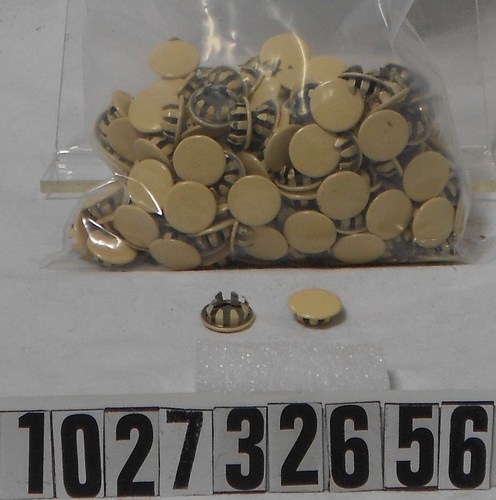 Title
TX-2/ TX-0 snap in plugs
Date
1958 ca.
Manufacturer
Massachusetts Institute of Technology (MIT)
Dimensions
One Snap: 5/8 in x 5/8 in x 1/4 in; overall: 10 in x 6 in x 2 1/2 in
Description
The record contains a bag of many snaps for the TX-2 or TX-0. The snaps are circular with a flat top and eight curved prongs.
Category
Component/connector
Credit
Gift of Digital Equipment Corporation (DEC)