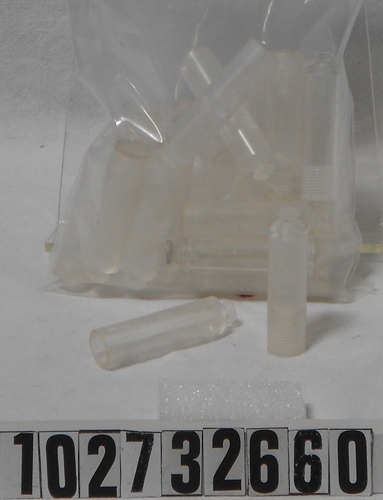 Title
TX-0/ TX-2 circuit bottles
Date
1958 ca.
Manufacturer
Massachusetts Institute of Technology (MIT)
Dimensions
Resistor top: 2 1/2 in x 5/8 in x 5/8 in; overall: 10 in x 6 in x 4 1/4 in
Description
The record contains a bag of circuit bottles for use with the TX-0/TX-2. The top is a cylinder with threading on the bottom, so that the circuit plug screws in. The top has a flattened circular nub for removal. One of the tubes is marked at the top with a black pencil "X".
Category
Component/other
Credit
Gift of Digital Equipment Corporation (DEC)