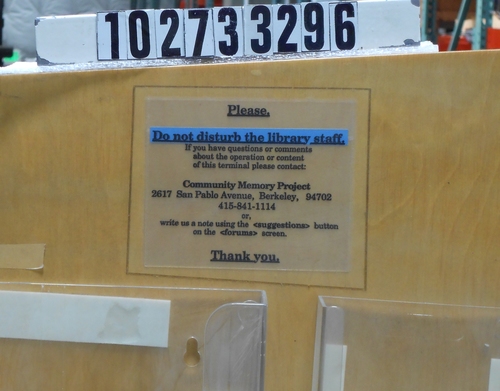 Title
Community Memory terminal
Date
1973 ca.
Manufacturer
Community Memory Project
Dimensions
overall: 59 in x 20 1/2 in x 25 in
Description
Object consists two plywood boxes. The large lower box serves has a rear door which can be locked by a padlock. It serves as a base for the smaller upper box whichalso has a padlockable rear door . The upper box contains a monitor, keyboard, and a 25 cent pay coin slot. There are instructions behind a plastic panel on the front. A combination padlock prevents the rear door from opening.
Category
I/O/terminal