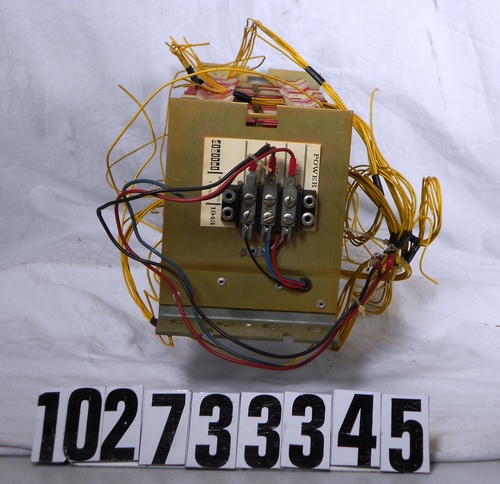 Description
This record contains one PDP-8/I back plane. It is composed of a frame with 43 circuit boards, some with red handles and some with beige handles. They are labeled with various model numbers. The bottom has the pins sticking out. There are lots of yellow wires attached, and some other colored wires.
Manufacturer
Digital Equipment Corporation (DEC)
Identifying Numbers
| | | |
| --- | --- | --- |
| Other number | 1943 | Printed on the paper manufacturer's label, and embossed on the casting metal shelf. |
Dimensions
overall: 5 1/4 in x 19 in x 7 in
Category
interconnect/backplane
Credit
Gift of Computer Transceiver Systems, Inc.