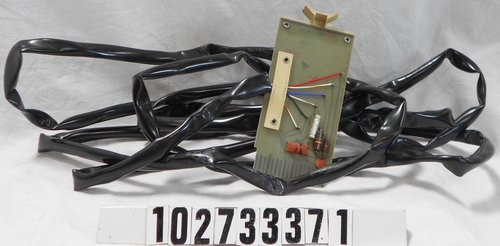 Description
This record contains one terminated cable. One end has a terminating board that is labeled as a "Teletype Connector W070C." The cable is composed of several thin wires that are covered with a thicker black plastic tube.
Manufacturer
Digital Equipment Corporation (DEC)
Dimensions
overall: 1/2 in x 138 in x 2 1/2 in
Category
Component/cable
Credit
Gift of Computer Transceiver Systems, Inc.