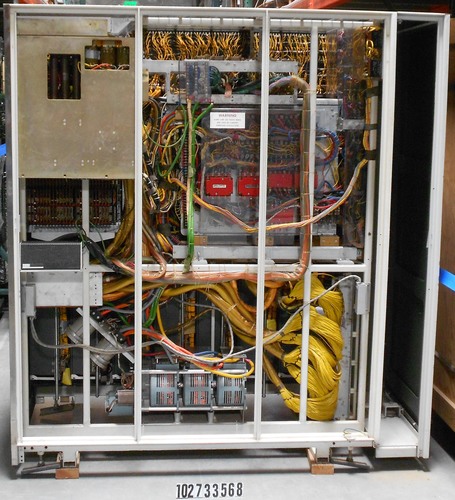 Title
7101 Central Processing Unit 31 console (IBM Stretch)
Manufacturer
International Business Machines (IBM)
Place Manufactured
N.Y., U.S.
Identifying Numbers
| | | |
| --- | --- | --- |
| Model number | 31 | Unit number on the manufacturer's label on the front. |
| Model number | 7101 | Found printed on the manufacturer's label at the front. |
Dimensions
overall: 70 in x 64 1/2 in x 30 in
Description
The record contains a central processing unit engineering control panel. The front panel is arranged in three rows. The first and second row contain lights. The third row contains switches, dials, buttons and a volt meter. Below the control panel are eight smaller panels, some of which slide out and some fold up. There is a potential detector exposed on one side. Ont he back there is a warning label that says, "Some line or green wires are used as current carrying conductors."
Category
I/O/console / panel
Credit
Gift of Lowell Wood