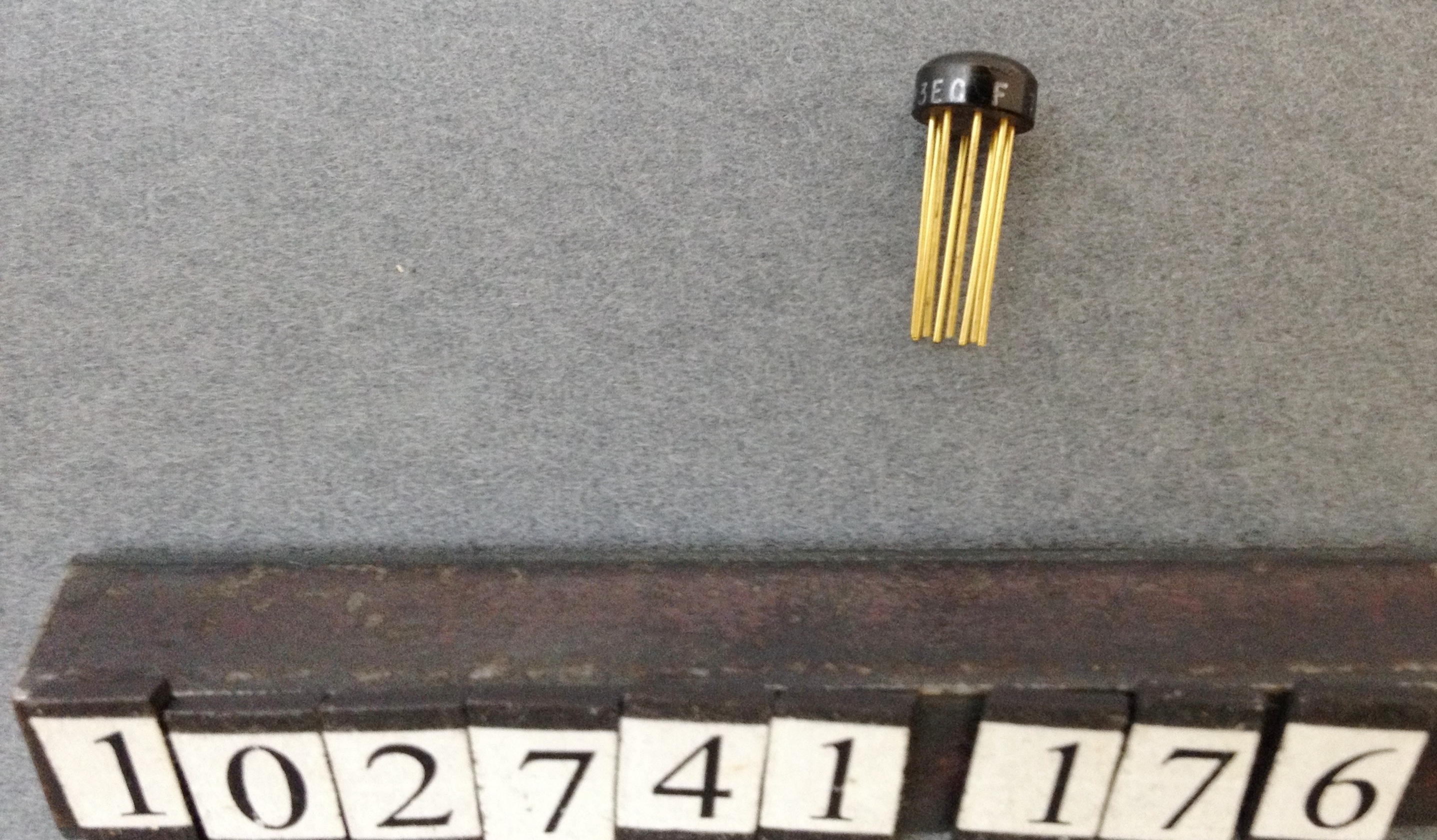 Title
923 integrated circuit
Date
Circa 1960s/1970s
Manufacturer
Fairchild Semiconductor
Identifying Numbers
Model number
923EC
Other number
F7232
On the side of the object.
Dimensions
overall: 3/4 in x 1/4 in x 1/4 in
Description
Included is a description card from the Transistor Museum that says, "
Device ID: Fairchild 923 Micrologic
Type: Silicon RTL Integrated Circuit
Case Color/Style: Black plastic TO-5
Vintage/Date Code: 1960s/1970s
Use: Industrial JK Flip-Flop to 2.o MHz
Notes: Early example of RTL integrated circuit. 40+ year old historic IC device."
Category
Component/Semiconductor/IC
Collection Title
The Jack Ward Transistor Museum Collection
Credit
Gift of Jack Ward