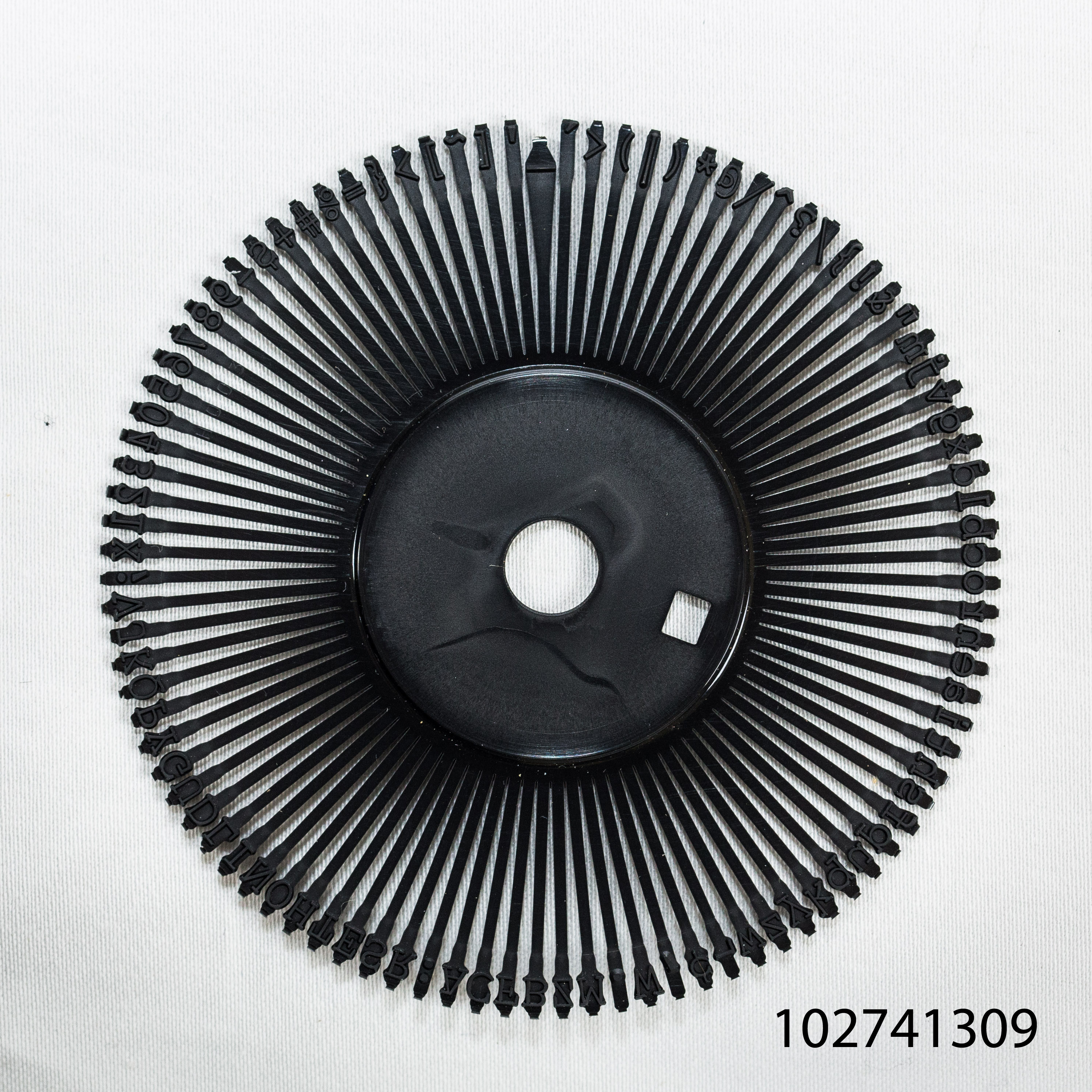 Title
Daisy wheel print element
Date
Circa 1975
Manufacturer
Diablo Systems Inc.
Place Manufactured
Hayward, CA, U.S.
Dimensions
overall: 1/8 in x 3 in x 3 in
Description
o A standard-size wheel designed for higher speed printing at up to 60-70 characters per second. (102741309)
 The hammer strike speed was significantly higher than the original printer, and the back surface of the type spokes have a self-centering ridge to stabilize the spoke as the hammer struck.
The object is in a plastic case. There is a white sticker on the top of the case with the number 6 handwritten on it.
Category
Miscellaneous/typewriters & printer parts
Credit
Gift of Mike Weisberg