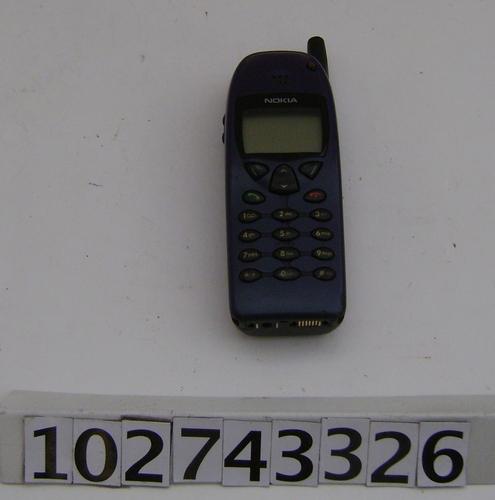 Title
Nokia 6110 GSM Cell Phone
Date
1997
Manufacturer
Nokia
Place Manufactured
Finland
Identifying Numbers
Model number
6110
Other number
050103
Inside of back of object
Other number
490523/10/446032/2
Inside of back of object
Other number
CE01188X
Inside of back of object
Other number
NSE-3NX
Inside of back of object
Dimensions
1 1/8 in x 1 3/4 in x 5 3/4 in
Description
Object still has battery pack attached.
Category
Networking/telephone/cellular
Curator Notes
This cellular telephone is the first GSM mobile phone to use an ARM microprocessor--the ARM 7. Since ARM itself produces chip designs only, other companies manufacture the actual ICs. The 6110 had a number of features, including the popular game "Snakes" built-in. The ARM 7 is the highest volume ARM chip to date.
Credit
Gift of ARM