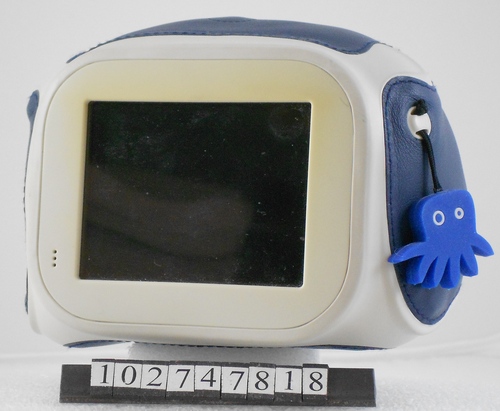 Date
2006
Manufacturer
Chumby Industries, Inc.
Place Manufactured
China
Dimensions
overall: 3 7/8 in x 5 1/2 in x 3 1/4 in
Category
Fixed-application digital computer/other
Curator Notes
The Chumby was a customizable Linux-based touch-screen Internet device that, when registered at the Chumby website, could connect to a network over Wi-Fi. It ran a variety of software applications, known as "widgets," displaying web-based content such as a clock and calendar, RSS news feeds, Flickr images, music, sports and weather information. Wired magazine named Chumby one of its top gadgets for 2008. Chumby stopped selling its hardware in 2012, and shut down their servers in 2013. Users were left with only a basic clock and calendar widget available for their device.
Credit
Gift of Chris Meyer