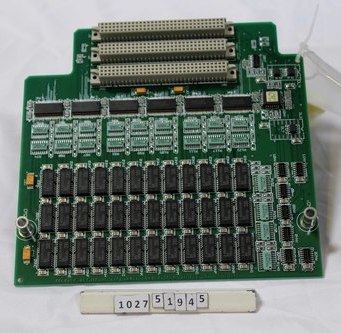 Title
Printed circuit board
Description
The object is part of the Aviion system. It is a 128 MB memory board. The object has components on both sides with three large through connectors. A post-it note with the object says, "ECC ERRORS DO NOT USE."
Date
1993
Manufacturer
Data General Corporation
Identifying Numbers
Other number
107003655_02/02
Etched on front side.
Other number
RE04
Barcode on the front.
Part number
PN005040370
Dimensions
overall: 1 in x 7 1/4 in x 7 in
Credit
Gift of Auto-Graphics, Inc.