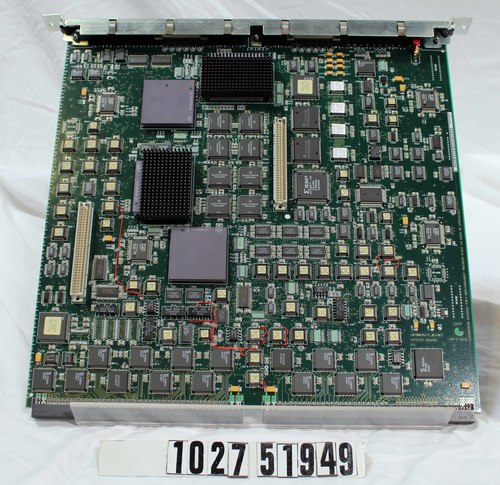 Description
The object is part of the Aviion system. It is a large printed circuit board designed to plug into the Aviion server. The outer frame says, "CPU."
Date
1993
Manufacturer
Data General Corporation
Identifying Numbers
Other number
107003647_04/07
Etched on component side.
Serial number
SNMS1013120800
Dimensions
overall: 17 in x 1 1/4 in x 15 3/4 in
Credit
Gift of Auto-Graphics, Inc.