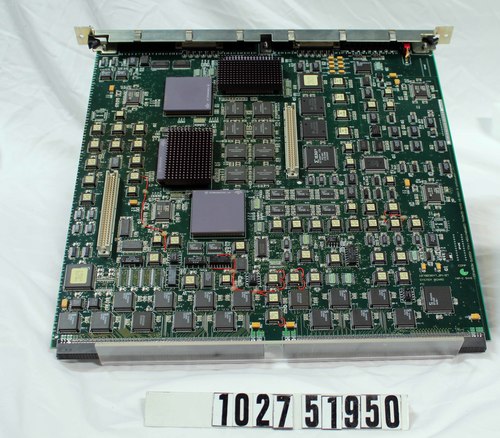 Description
The object is part of the Aviion system. It is a large printed circuit board designed to plug into the Aviion server. The outer frame says, "CPU."
Date
1993
Manufacturer
Data General Corporation
Identifying Numbers
Other number
DT9507
Barcode on outer metal frame.
Part number
PN005040877
Serial number
SNMS1012767400
Dimensions
overall: 17 in x 1 1/4 in x 15 3/4 in
Credit
Gift of Auto-Graphics, Inc.