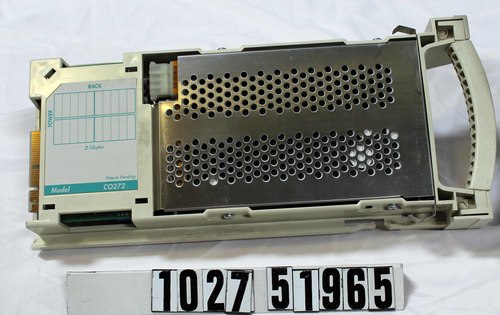 Description
The object is part of the Aviion system. It is a 2 GB disk module for the disk array 102751941. The object is a rectangular plastic box with a curved handle. The outer end has three status lights labeled READY, BUSY, and FAULT.
Manufacturer
Clariion Storage Company
Identifying Numbers
Model number
CO272
Other number
TLA3
Round stamp on the side.
Part number
PN005040932
Serial number
SNMS0000669814
Dimensions
overall: 5 1/4 in x 1 5/8 in x 11 3/4 in
Credit
Gift of Auto-Graphics, Inc.