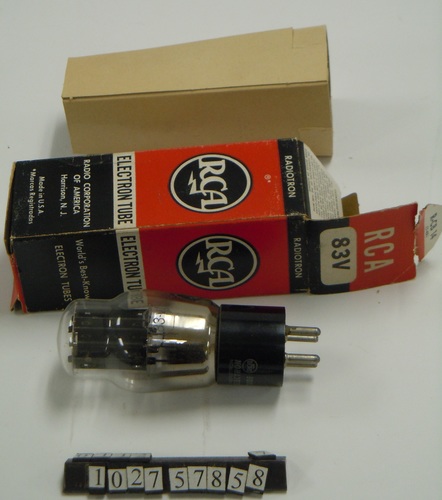 Title
Vacuum tube type 83-V
Manufacturer
Radio Corporation of America (RCA)
Place Manufactured
U.S.
Identifying Numbers
Model number
83-V
Other number
452
On the base of the object.
Other number
R-CB 14 (1-49)
On carton flap.
Dimensions
overall: 4 3/8 in x 1 3/4 in x 1 3/4 in
Description
The object is a full wave vacuum rectifier having a 4-pin base together with its original carton. The condition applies to the vacuum tube only.
Category
Component/vacuum tube